To say which was MEMORABLE is little! An event of unique proportions that took place in the EDOLO 31 August, 1 e 2 September 2018.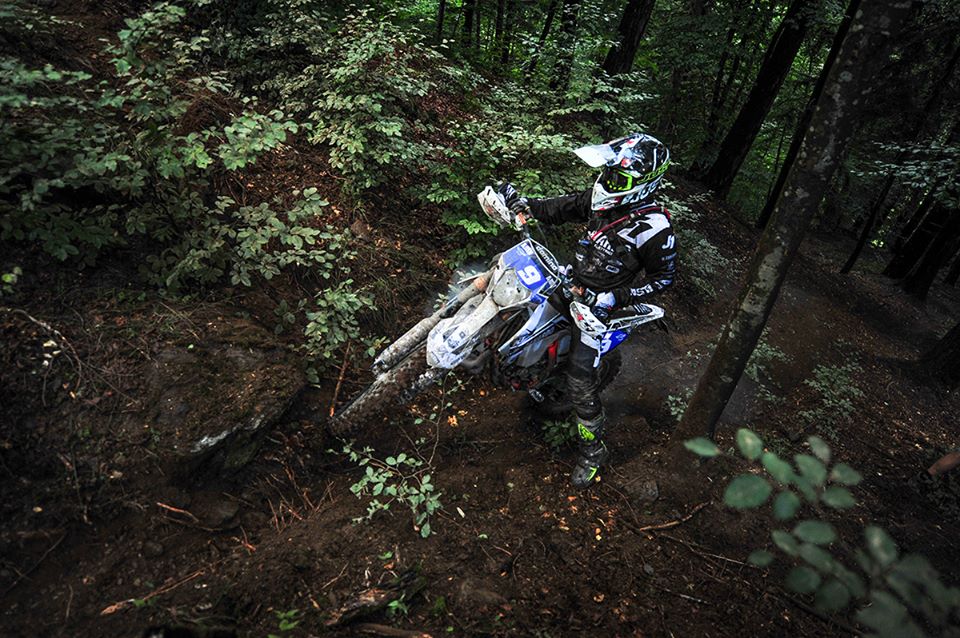 Despite the rain and the harsh and rugged terrain there have been great emotions : ben 82 subscribers (a record!), who have ridden on a large racetrack, which he has also affected the municipalities of Monno and Anvil, before returning to Edolo where a special stage took place.
Retrace DIARY OF MOTORCYCLE WORLD 2018
Tuesday 28 August there were the first arrivals of teams, then the preparation of the paddock;
Thursday 30 August saw the opening training area;
Friday 31 August was officially presented the event ITALIAN GRAND PRIX OF ENDURO WORLD CHAMPIONSHIP, followed by 18 all 21, the prologue to the SUPER TEST PERFORMANCE TEST;
Saturday 1 September was held by 9 the FIRST RACE DAY articulated on 3 turns around 60 each kilometers of trail mix rock-rock-earth-asphalt and with the three special time trials each lap;
Sunday 2 September was eventually held the second day of competition, to follow the grand finale.
EDOLO PRESENTS THE SHIRT BLUE 2018
During the awards ceremony, Furthermore, He was presented the IMF Maglia Azzurra. To reveal they were President John IMF Copioli, the Enduro Committee Coordinator IMF Franco Gualdi, Commissioner Enduro Technical IMF Cristian Rossi and the blue riders Davide Guarneri, Thomas OLDRATI, Giacomo Redondi, Alex Salvini, Matthew Horse, David and Andrea Soreca Verona, all summoned to the Six Days Enduro held from 12 al 17 November in Chile.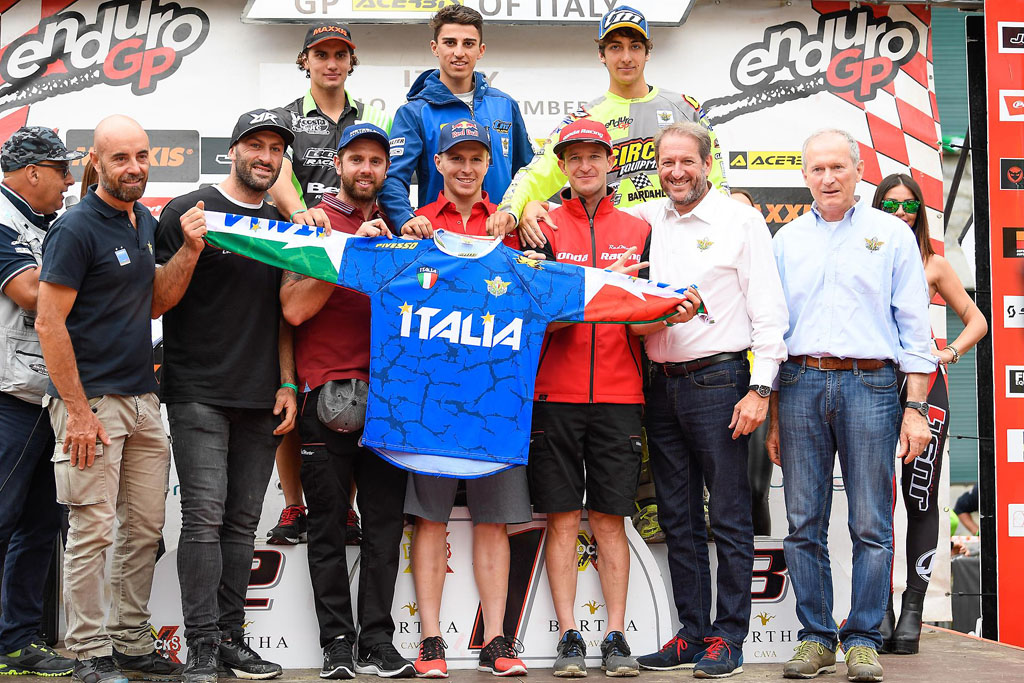 Also present at the event is MOTO.IT, for trialling the CABALLERO SCRAMBLER 250 .... Cuoriosi to see how it went? Then click the link to view the video!