HUSQVARNA ENDURO TROPHY
EDITION 2023
EDOLO MOTO CLUB ON THE FRONT LINE ONCE AGAIN AT THE LAST STAGE OF THE HIGHLY ACCLAIMATED HUSQVARNA TROPHY.
SUNDAY 15.10.2023 – WOODEN BRIDGE
TOGETHER WITH ARNALDO NICOLI WE ARE ALREADY' AT WORK TO DESIGN AN UNFORGETTABLE RACE!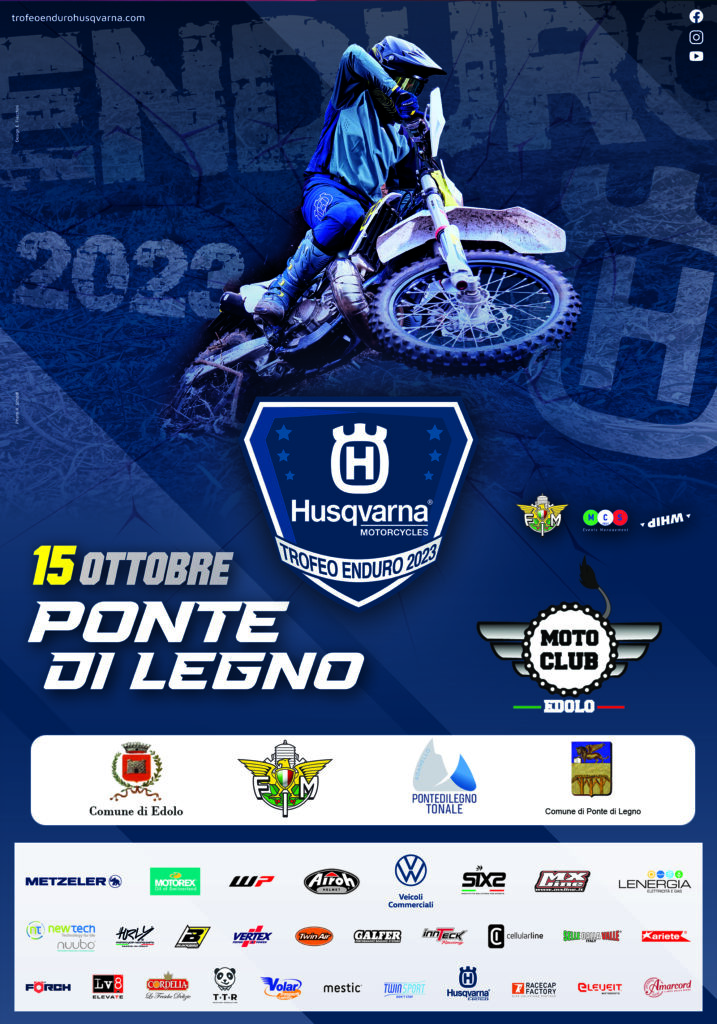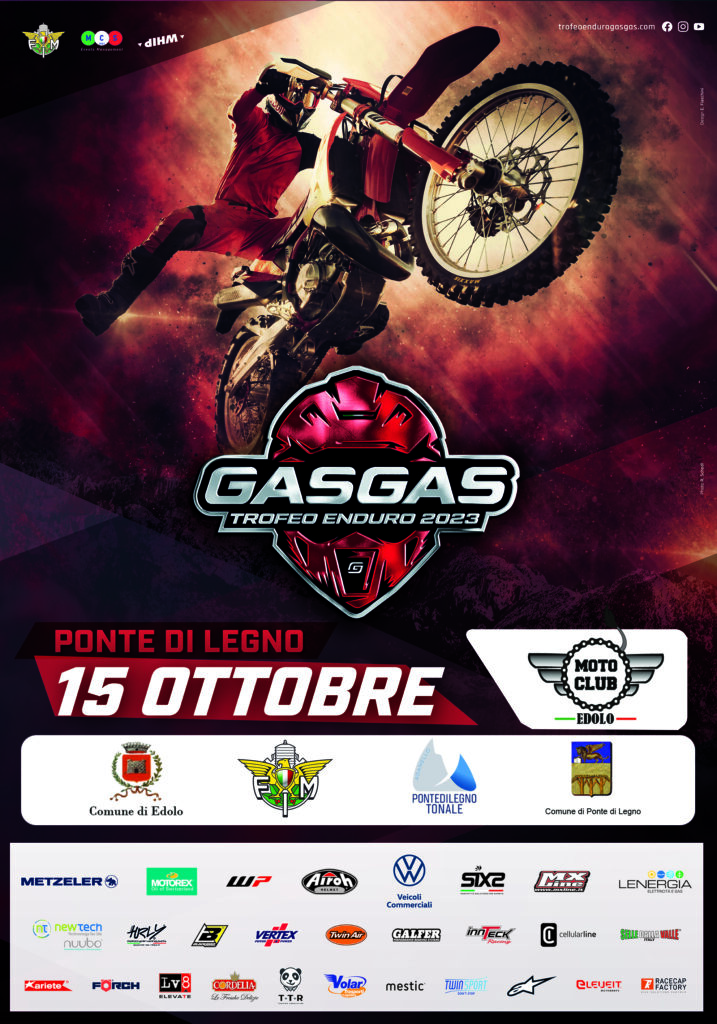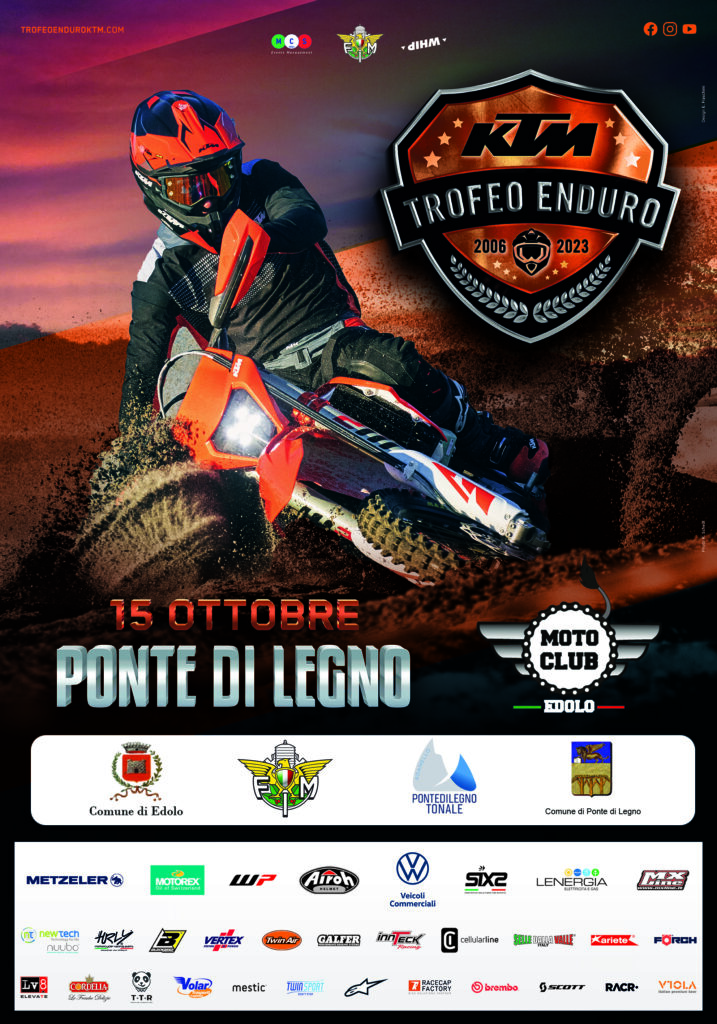 HUSQVARNA'S ENDURO TROPHY PROMISES, IN FACT IT ALWAYS GUARANTEES UNIQUE EMOTIONS … WHY E' MUST NOT BE MISSED!
Start your engines… THIS STAGE WILL BE UNFORGETTABLE1